Honda of Joliet works around you!
Just stop by when it suits your schedule - no appointment necessary!
Give us a call at 815-324-1040 or schedule your appointment now by clicking below!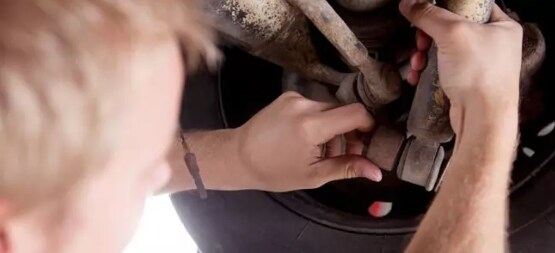 Honda Service
Welcome to the Honda of Joliet Service Department! At Honda of Joliet, we're committed to our customers for the life of a vehicle, which extends from sales, to service, to anything else you might need. There's no better place to service your Honda vehicle than at a Honda dealership, where you can find technicians that have been specifically trained to service your vehicle. Whether you need a basic service like an oil change or extensive service such as a timing belt replacement, we'd be happy to take care of you!
Let Us Help!
How important is vehicle service to you? If it's already important, then congratulations! We'd love to work with you to continue maintaining your vehicle so it performs at optimal levels. If service is something you don't think of that often, let us help! We can let you know how often you should get each service performed and tell you warning signs to look out for so you know when your vehicle needs service. you!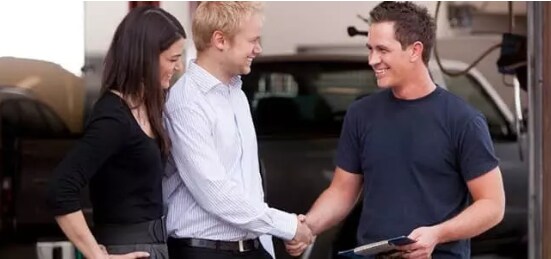 Service Hours
Monday

7:00AM-7:00PM

Tuesday

7:00AM-7:00PM

Wednesday

7:00AM-7:00PM

Thursday

7:00AM-7:00PM

Friday

7:00AM-7:00PM

Saturday

7:00AM-4:00PM

Sunday

Closed
Get the Honda Service You Need in Joliet, IL
Like any vehicle, your Honda will need regular maintenance to continue running reliably and smoothly for hundreds of thousands of miles. At The Honda Superstore of Joliet you'll find a wide range of service and maintenance options that will help you keep your Honda happy and reliable.
Oil Change Service
Honda oil change services are the best way to guarantee that your engine will stand the test of time. Oil is responsible for lubricating all of the fast-moving metal parts inside your engine. With old and dirty engine oil, lubrication becomes more difficult and those engine parts encounter both damaging friction and heat. If you go without an oil change for too long, even a brand new engine can become inoperable in short order. With regular oil and filter changes at our service center near Crest Hill and Naperville, you can give your Honda the best possible chance to stick around for years to come.
Keeping Things Comfortable and Safe
You might be surprised how many things on your vehicle contribute to both comfort and safety. At our Honda Service Center near Aurora, IL, we'll keep you comfortable behind the wheel and make sure your vehicle is safe at the same time.
For starters, wheel alignment services will dial out any annoying vibrations you might feel while driving, and at the same time cure rapid tire wear, unpredictable handling, and the premature wearing of steering and suspension components.
Having a new set of tires put on contributes to everything your vehicle does. If you've ever been driving through a Plainfield, IL rain storm and felt a sudden loss of traction, chances are your tires are the reason why. Worn tires can also lead to a harsh ride, and when winter hits in Shorewood, IL you'll want tires that can keep you in control through snow and ice.