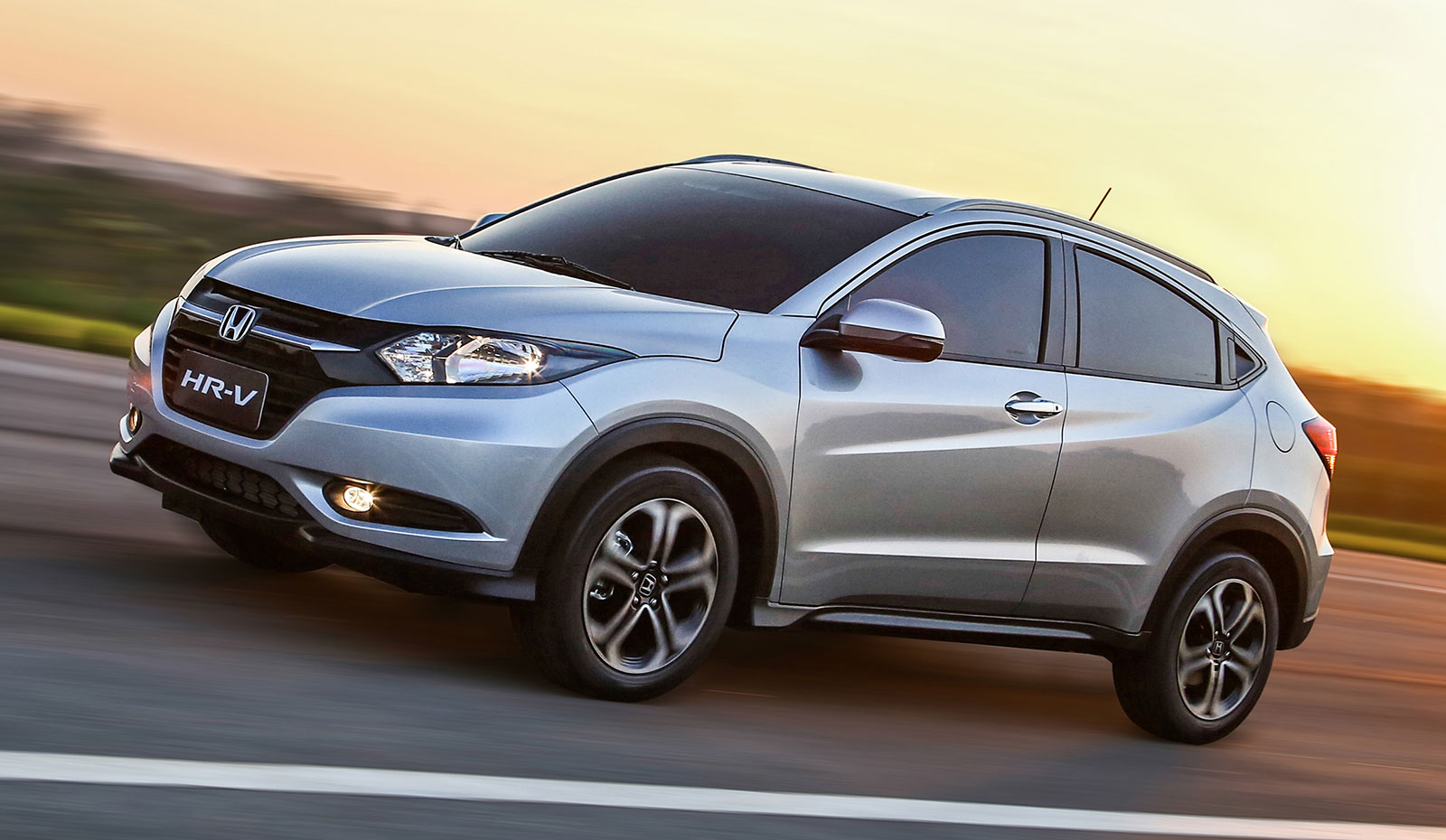 The 2016 Honda HR-V
For those looking for a Honda SUV that is smaller than the CR-V, or something akin to the Honda Fit but a snow-friendlier version of it, the latest offering of the Japanese car maker may just be what you are looking for.
This is all thanks to the
2016 Honda HR-V
that has just been introduced to the North American market this year.
The Honda HR-V, while a new model in North America, has been in the Japan car market circulation for quite some time now, under the nameplate "Vezel." The TLA HR-V is basically the North American version of this well-loved crossover in the Southeast Asian country.
Measuring 4.3 meters long, the 2016 HR-V is a stretched, taller version of the Honda Fit, which is 160 inches in length. Compared to the 179-inch long CR-V, this is a welcome length for those who have been waiting for the car maker to offer something more compact than the newer CR-Vs.
One of the main differences between Honda's subcompact and the all new HR-V is that the latter will come with an AWD option. Another is in terms of interior appearance.
According to Honda's team of designers, the reason for the HR-V's interior design is because they wanted to make it appear a bit more futuristic than just modern. And futuristic is what you can expect once you see what the inside looks like.
For starters, there are virtually no physical knobs or dials on the vehicle's HVAC system. The radio system is just as button-free as the heating and cooling, as there are only two knobs here: one is for the powering off the entire system, while the other is for ejecting the current CD in the player.
Even the fan speed adjustors are done via screen tapping. To increase the speed, you just have to tap the up arrow button. To reduce its speed, the down arrow is what you need to tap. You can also change it by simply swiping up or down. This makes for easier and more convenient cleaning and maintenance, especially if you compare it with the traditional HVAC and radio systems filled with knobs.
The 2016 Honda HR-V's base level is called the "LX." Here, you are going to find a main interface comprised of a 5" capacitive touch display. The higher level, EX, features a 7" display screen. The same goes true for the next level, which is the EX-L model.
Some of the most noteworthy optional features offered include a navigation system, AM/FM radio, Bluetooth A2DP, SiriusXM, CD player, and USB playback, There is also an input for HDMI devices, as well as MirrorLink support.
From the touch interface, the next thing you are going to notice is the high deck console located between the 2016 Honda HR-V's front seats. Underneath the console is a roomy area for entertainment devices, including your latest gadgets. Here, you are going to find dual USB ports where you can charge your smartphone while on the road.
In terms of comfort, the HR-V's front seats have been incorporated with considerable width, making them really nice and comfortable. The seats are plush and come with height-adjustors too. For the LX model, the moon roof is optional, but it comes standard with the higher trim levels.
The 2016 HR-V has also been equipped with the Magic Seats, which were only previously found in the Honda Fit. Aside from folding flat out on the floor, they can also be flipped all the way up, which is perfect for pet owners.
Because the HR-V is a bit longer than the Fit, you can expect more legroom in the vehicle's rear area, even if you adjust the front seats all the way back. This is something you won't be able to enjoy with most of today's crossovers.
Manual transmission is available on the FWD EX model.
While it is true that CVTs have not been that pleasing to a lot of serious motorists, mainly due to their sluggishness and droning engine sounds, you do not have to worry about these issues when driving the 2016 Honda HR-V. Compared to the average automatic vehicles, the HR-V provides a much smoother ride. Its impressive responsiveness also adds more to its appeal, despite most of its models being classified as a CVT.
In terms of powertrain, the base model sports a 1.8 liter engine capable of generating up to 141 horses. This means that you get more engine power with the HR-V than the Honda Fit, as the latter can only spout off 130 horses.
When it comes to performance, the Honda HR-V is a good choice for those who are not expecting a sports car. The CVT's FWD model has a good mpg rating, which means that it is still a performer in terms of fuel efficiency. In other words, you can expect it to give you lots of mileage, and for a long period of time at that.
All in all, this new North America Honda offering is something that you should consider, especially if you have been longing for a smaller Honda CR-V, but not as short as the Honda Fit.
In the event that you are interested in exploring your other 2016 Honda HR-V options, now is the best time to do it. And to make your search even easier and less hassling, consider contacting Hond of Joliet. You can expect a well-trained and highly-skilled staff always ready to provide you with exceptional customer service.
Whether you are a resident of Joliet, or if you live in Aurora, Plainsfield, Montgomery, Oswego, or Bollingbrook, you can always depend on Honda of Joliet to take care of your needs and assist you in making the right decision. Buying a new car is an expensive venture, so you want to make sure that your money is going to be invested in not only something that you can use, but also something that you are really going to love. So
visit Honda of Joliet
now in Illinois to know more about this all-new Honda crossover.